Hey! I thought I would contribute to this forum by posting the army I'm working on right now. Atm I'm also doing a commissioned army for warmachine, so we'll have a bit of a mixed log!
So I'll just start off with my centrepiece... The warsphinx!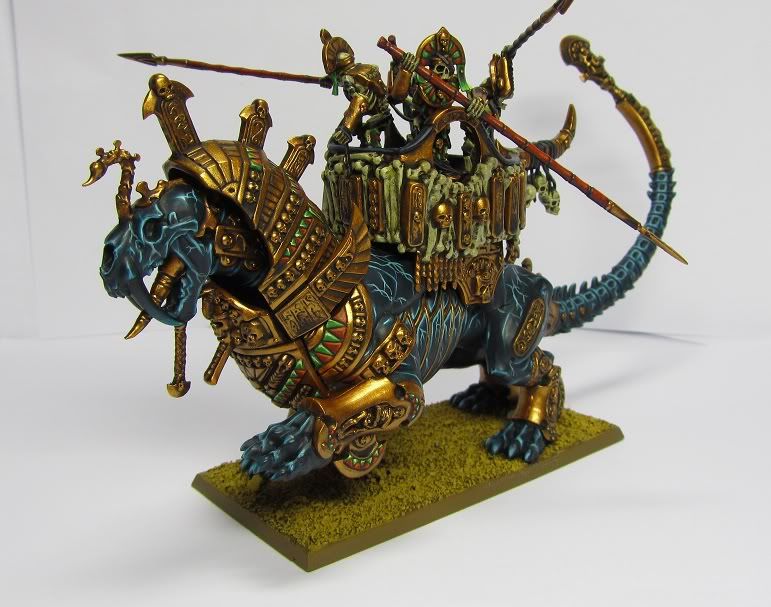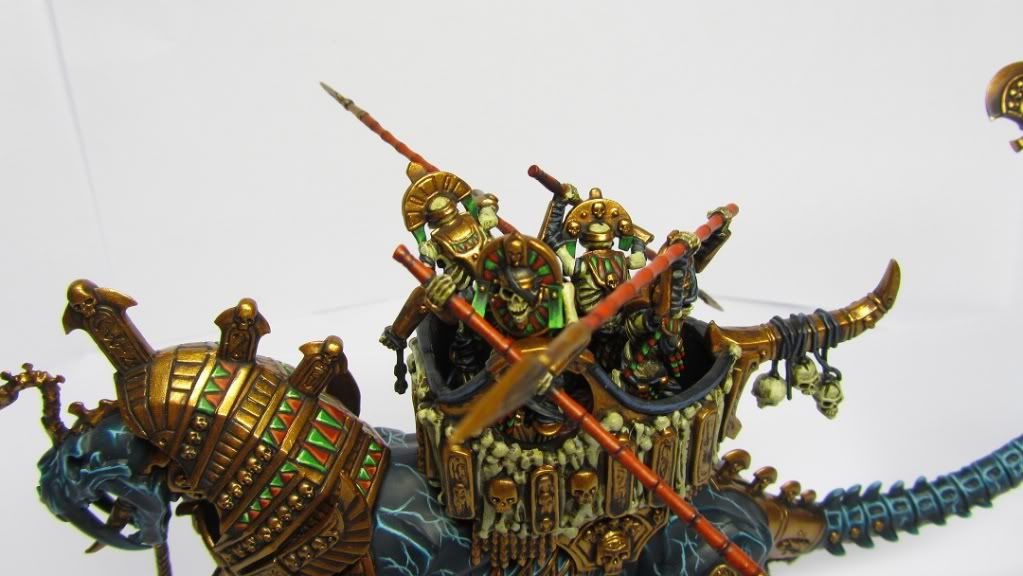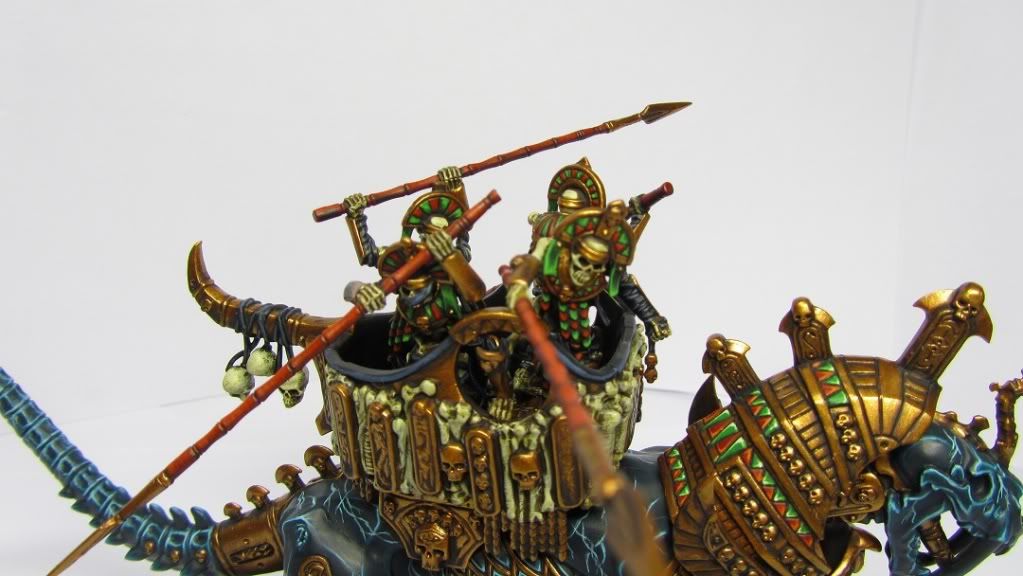 Don't really know where the image cap is on this forum but I'll just carry on, I love pics!
My Tomb Guard, it's taken is sunlight so it looks all weird :D. I'll take a new one later, that one just looks kinda weird and it's old. Ahh found one without shields but in normal light!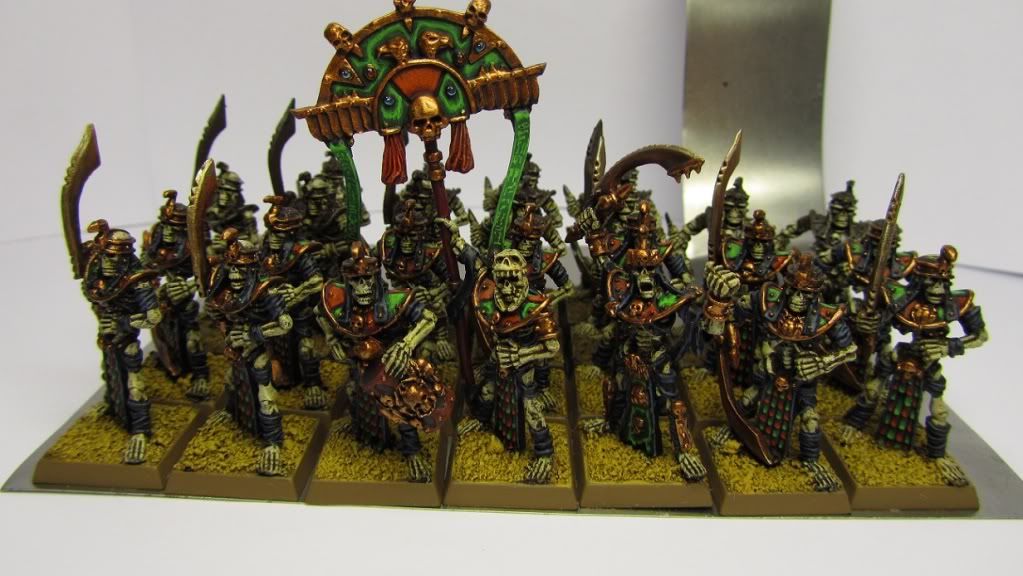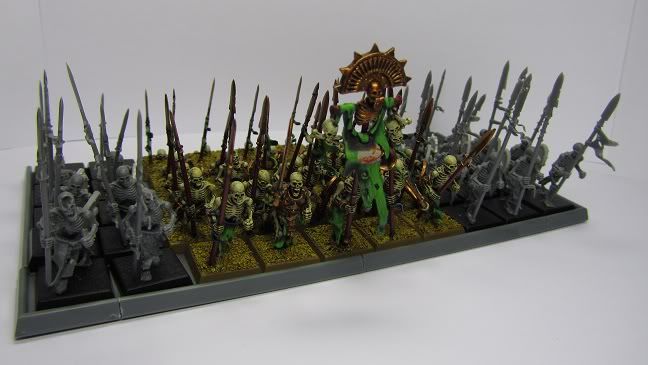 A wip skeleton unit that I'm never going to use ;)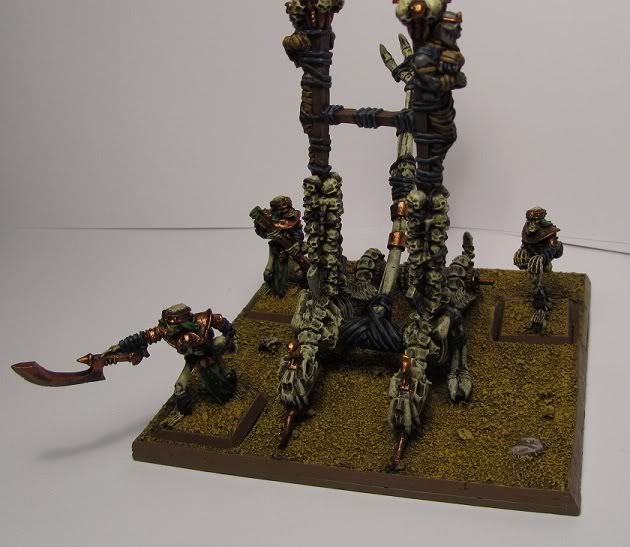 A bad pic of my SSC, had to use flash for this one, and that's just not good.
My 3 first chariots, more on the way! Planning on running 2 * 4.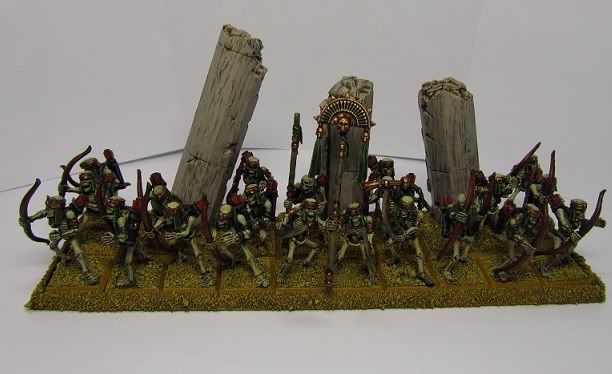 My 30 first archers, another 30 is in the works ;)
These are all pictures of varying quality, they are taken in different time periods. I've improved a lot at taking pictures, discovering manual focus and so on. My complete works in a more chronological order can be found on warseer, but I'll be posting my stuff here.
I'll leave you with the test model for my current commission work, the rest of the unit is getting done tonight!