Hi all,
I've been enjoying the podcast and thought I'd post up some of my work. I've posted these in the Carpe Noctem forums already so anyone who hangs out there may have already seen them. Most of my models are old school since I took a pretty long break from the hobby. I really love some of the older models (the zombies, for example), but then some of the new models are great too. And an upfront warning - I like my armies colorful and cartoony, not realistic and gritty! This IS fantasy, after all. So my style may not be for every one, but that's one great thing about painting minis: you're free to paint 'em how you like 'em!
A banshee. They used to call this figure a "wraith champion" or some such.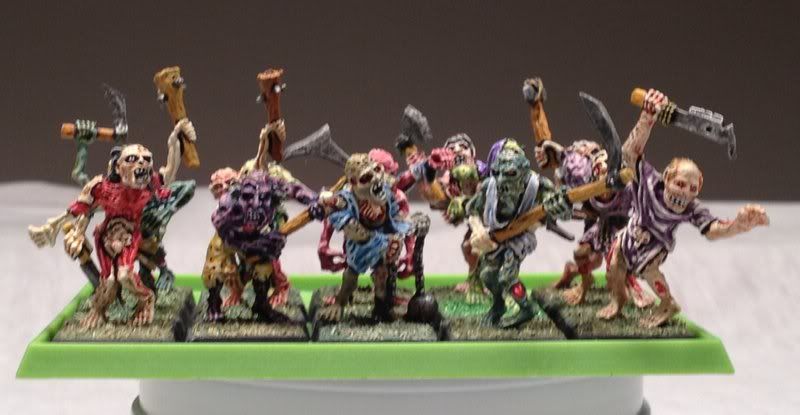 Zombie unit. I've completed a few more of the decomposers since the photo was taken.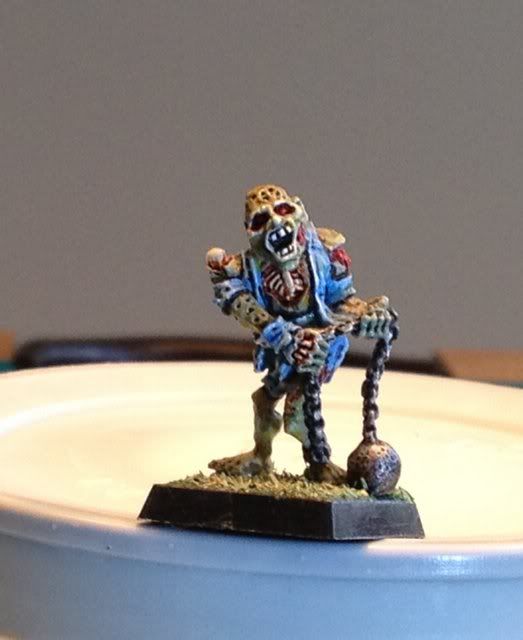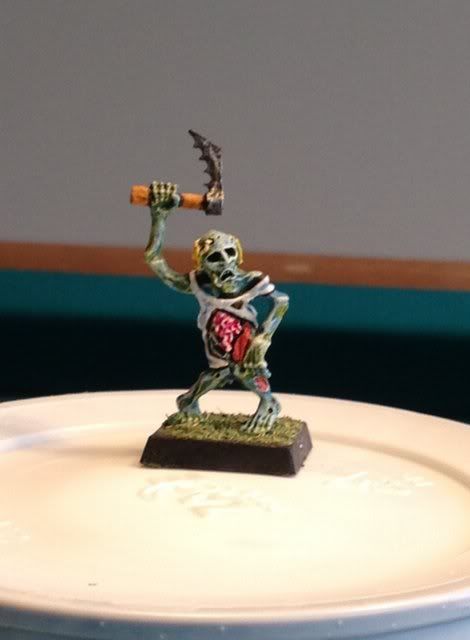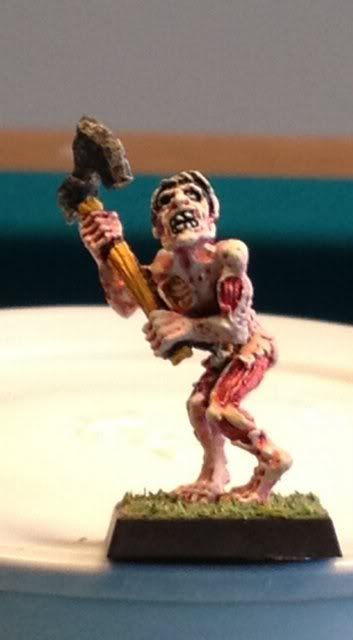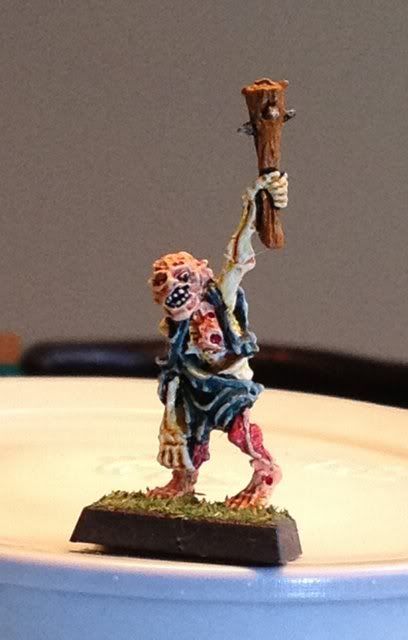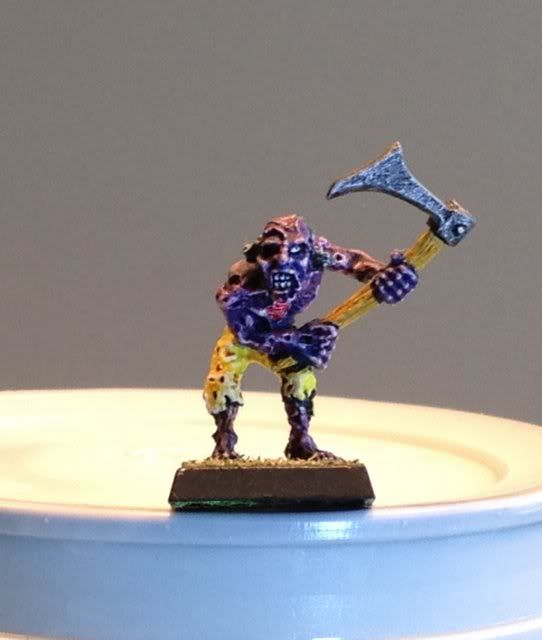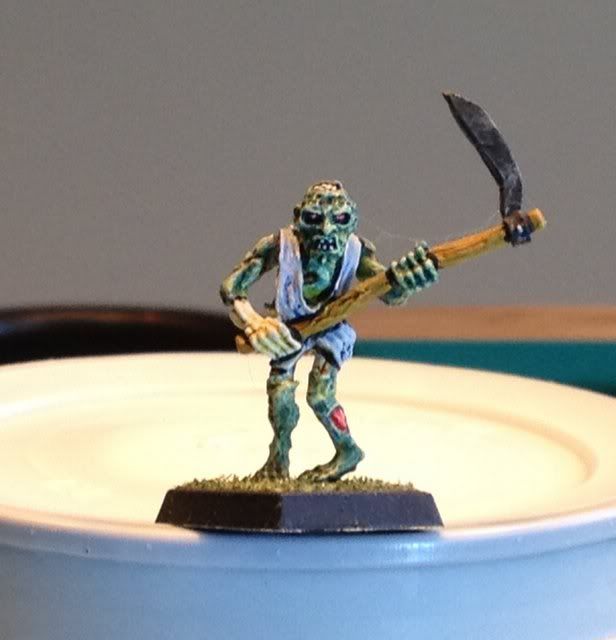 (This one comes with genuine cob webs!)
Skeleton unit
I'll post more later if there's interest.
Constructive comments welcome. Thanks for looking!