I admit it. I'm officially a jerk. Let me explain.
I don't like the Anvil of Doom... at all. I think the ability to charge in the shooting phase is broken. I hate that it misfires at the most inopportune of moments. Most of all, I hate that you can't build a competitive Dwarf list without it.
It's been a loooooooooooooooong time since I used the Anvil. So long, in fact, that I actually traded my Anvil model away to a buddy. However, last time I took Dwarfs to a GT (listen to Episode 6) I got stomped with my fluffy list. After September, my Vampire Counts are going into retirement for a while. My new Orc and Goblin army (listen to Episode 23) will not be ready for who knows how long. That means I need something to play in the meantime. Back to the Dwarfs it is!
This time, my list will still be fairly fluffy. I'm still running very light on war machines, using a crazy unit of Slayers, Dwarf Warriors with hand weapon and shield ONLY, and multiple small units. Unfortunately, I gave in and decided to bring the Anvil. After all, it might be nice to win SOMETIMES. :-)
I'm still working on the conversion, but what do you think so far? Any and all feedback is appreciated.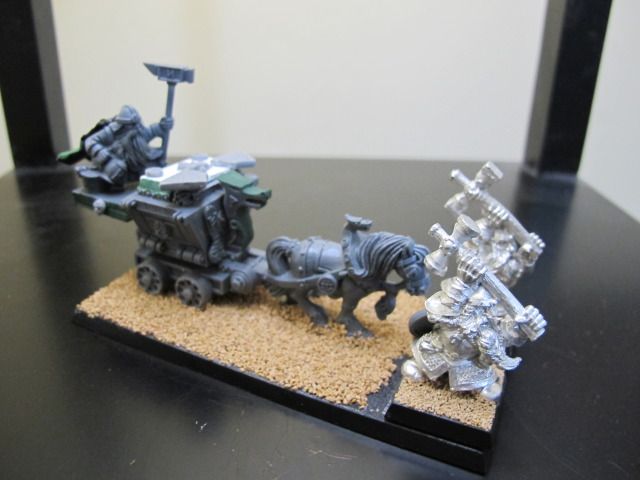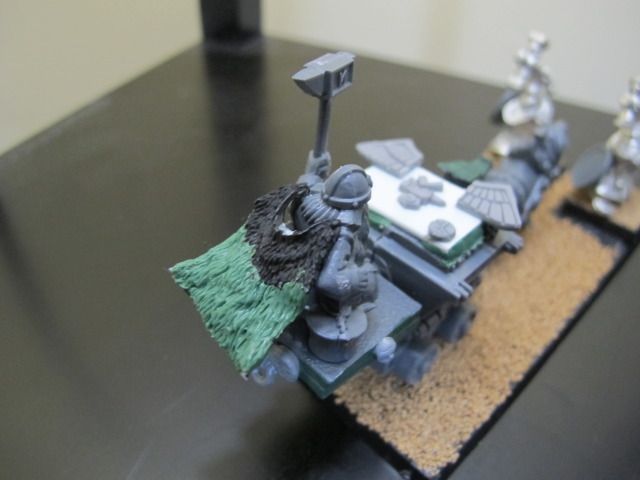 [Last edited
Jul 24, 2012 10:44:42
]
The slightly less beautiful host.